In this modern age of digital information and byte size data, there's one activity that has become the bane of individuals and professional alike – and that's the risk posed by data corruption and loss. Fortunately, file recovery software has been introduced over the course of the past decade, with the most recent providers being able to recover deleted files in even the most severe of instances. So, what is it that makes recovery software so important, and where will you find it?
The importance of securing your data
Data storage methods are so widely used and accepted these days, that many of us overlook them. From the smallest MicroSD cards that can be found within smartphones and tablets, all the way to larger external hard disk drives (commonly referred to as HDD) – there truly is an amazing variety of digital disks to house our information.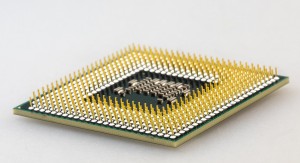 Whenever we take a photo, save a file, or transfer documentation – these digital resources will be compiled within bytes, and it is these bytes that are so important to protect. There are a host of events that could lead to the loss of data – from general corruption that can occur when storage systems are improperly removed, all the way to physical damage from water or impact. Many people prefer to protect their important information by installing back up and restoration services; many of which can be found online. Even with their use, there's no guarantee that your data will remain safe and accessible in the future, and it's becoming far more common for people to employ the services of data recovery software to help them to get their files back.
How can I recover my files?
If your storage device has recently been damaged, corrupted, or isn't functioning as intended – then you might struggle to gain access to your important data. Fortunately, there's a whole host of file recovery software; many of which can be downloaded and used for free, with options to upgrade to paid packages for a more well-rounded service.
Just a quick search online will provide some of the most popular services; PowerDataRecovery, 7DataRecovery, RecoverMyFiles, Recuva and RunTime being just a few of them. Each piece of software will boast its own unique benefits and advantages, but it's safe to say that the main intention is to restore as much lost data as possible, without having to pay out hundreds of dollars in order to do so.
Things to consider
Although many of these services are free to download and use, there may be times where certain storage devices will benefit far more greatly than others. Although information is stored in much the same way regardless of the device used, there are specific programs available that cater to particular storage methods. For example, it's well documented that Recuva is a versatile piece of soft data recovery software, and one that can turn its hand to memory cards, USB sticks and hard drive recovery requirements. Others like PowerDataRecovery are best suited to HDDs, with 7DataRecovery lending its strength to MicroSD, SD and Sim cards. It's all about your particular requirements, and there's really nothing wrong with trying more than one provider's services – although not simultaneously.
Choosing the right data recovery software
If you're here to learn more about the best types of recovery software available, then you are definitely in the right place. Our dedicated team or researchers and testers know just how important it can be to backup, protect and restore your data as quickly and efficiently as possible – and we enjoy nothing more than bringing you the latest news and reviews on the top data restoration tools.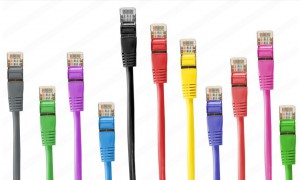 Before downloading any piece of software, it's important to check its compatibility. Once installed, you will be free to insert your storage device, and the software will then be able to scan and repair any lost, damaged or corrupted data. There may be times where a single attempt doesn't come to fruition, and we'd recommend giving it another shot. In the worst case, your storage device may be damaged beyond access, but for those considering throwing their HDDs out before trying, we'd recommend giving at least one recovery tool a shot. Our avid team of testers and researchers scour the internet in order to source the best hard drive recovery freeware available.
We'll test each piece ourselves, and provide our audiences with unbiased results that can help you to restore your data. Whether your camera's memory card is refusing to load, or if you're keen to restore your lost data from your hard disk drive – you are bound to find a piece of software to help you to regain access to your valuable information.
We're always available to advise and help, so feel free to get in touch with us today for more information.