What's in a name?
When it comes to choosing your domain, a lot!
In this post, I will teach you how to choose a domain name that you will love and which will take your website further than you ever imagined!
That's not hyperbole and here's why:
Your domain name is your website's first impression. It's the first thing your visitors will see and, just like in real life, that impression can last a lifetime.
Your domain is your brand. It can become a household name, or be utterly forgettable. While your site may not become the next Google, it should be just as memorable.
Your domain name will affect your marketing, including the all-important search engine optimization (SEO).
And those are just a few of the reasons why your domain is so important!
My guide will teach you how to choose the best domain name for your site so that you can get started building a website or starting a blog today.
Let's jump right into it, shall we?
1. Choose a Brandable Domain Name Over a Generic One

How boring would Amazon be if Jeff Bezos decided to call it 'Online Bookstore' when he started the now-enormous eCommerce site? It might not have become the success it is today!
A creative and brandable name is always a better choice than something generic.
This is because a brand name is more memorable and can help you stand out from your competitors.
Of course, creating a brand name is easier said than done.
When mulling over the possible names you may want for your website, you can do one of two things:
Use existing words and put them together in interesting ways. This can be difficult, especially these days where it seems like most website domain names are already either in use or being parked on.
Create new words or derivatives of existing words. One of the most popular ways of getting around the lack of available domains is to simply remove a vowel or two (à la Tumblr). You could also pull a Google and simply find an alternate spelling (Google is a misspelling of the word "googol").
Just try to ensure that you don't go too far with your branding. Sometimes deviating too much from language norms can lead to other problems, which is why you must…
2. Make it Easy to Pronounce and Type
What do all of Alexa's top websites on the internet have in common?
They roll off the tip of your tongue and your fingers with great ease.
This, of course, is by design.
Before search engines gained the popularity and importance that they bear today, companies relied on users to correctly enter their domain names.
And while users have more leeway today, it is still important that users know exactly how a domain name should be spelled just based on how they hear it.
A good way to ensure that the name you choose is both easy to pronounce and type is to ask your friends, and even people with whom you have no connection with, what they think.
3. Keep it Concise

Brevity is the soul of a good domain name.
The most popular websites on the internet have short names, with an average of just six characters.
While you may not be able to contend with those sites, you should strive for a domain name that doesn't require too much effort to type.
Ideally, you should aim to have up to 14 letters in your domain. If this limits your options using known words, consider that brand name I told you about earlier.
If you are at a loss, I recommend checking out a domain name generator for help. Services like Name Mesh can be illuminating.
4. Don't Use Hyphens or Numbers
Name one website you frequent that uses hyphens or numbers in its domain name.
Go on, I'm waiting!
I doubt you could identify a single one!
That's because hyphens and numbers simply aren't used by most websites.
The reason for this is because they are difficult to remember and require a user to think twice before typing.
As discussed above, a website name should be immediately understandable and accessible. f you make use of the dreaded dash, you will spend more time explaining how crucial it is that your potential visitor includes that when typing your web address and less time hyping your amazing new website!
If you make use of the dreaded dash or even a number character, you will spend more time explaining how crucial it is that your potential visitor includes that when typing your web address and less time hyping your amazing new website!
Stick to one of the 26 available English letters on your keyboard.
5. Use Keywords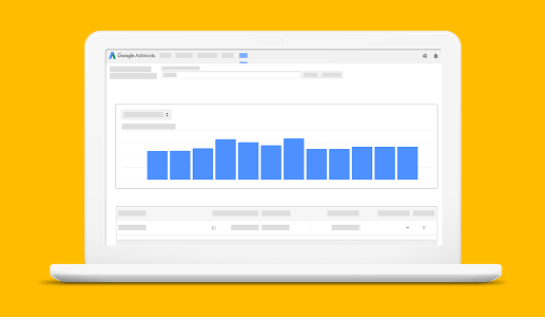 Many people argue that it is no longer necessary to use keywords related to your website in your domain name.
I disagree.
Not only do I still find them important and useful, they also continue to show results in all of my work.
I'm not telling you to stuff your domain name with keywords, but, similar to my own website, there is nothing wrong with indicating exactly what your website does in your domain name.
Of course, you may run into the trap of the generic name, so I also recommend you include something original, which is, again, what this very site does.
6. Use a Well-Known Domain Name Extension

Did you know that there are hundreds of top-level domain extensions you can choose from?
These include ".agency", ".art", ".deal", ".express", and ".money".
Avoid them at all costs!
Okay, maybe I'm being a little bit dramatic, but you should definitely avoid them in favor of a ".com", ".org", or ".net".
The reason for this is because, although they offer more variety and are relatively untouched, the extensions are just that: Unused and unknown.
This can lead people who are unaware of these extensions to immediately distrust your website. They are also harder to remember, simply because they are less familiar.
I recommend doing whatever you can to register a ".com" extension. It's the safest bet.
7. Think About the Long Term
Above all, keep in mind that the name you choose today is the one that your website is likely to be stuck with for its entire lifespan.
That is why it is so important to consider the long term.
Some of the biggest companies in the world have brand names that are unrelated (or at least seemingly so) to their message or product. This is important to keep in mind with domain names as well.
Your website is bound to change in many unique and interesting ways. Although your primary message may remain the same, the way you deliver it may not.
Think long and hard about your final decision and remember that the best way to determine if you're making the right choice is to get a second opinion.
Consult your friends and family, and, if you are so compelled, you can even ask me!