Whether you are a WordPress newbie or have been using the platform for years, there is always something new to discover.
One of the best ways to test the limits of your WordPress site is to use plugins.
Not only can they make it easier to perform tasks required to maintain your website, they can also improve your user experience exponentially.
What exactly is a WordPress plugin?
A plugin is a piece of software that can add functionality to a WordPress website.
This can functionality can be anything that is relevant to the user experience of your site or even backend controls.
Whereas once users were required to code simple website elements, you can now do so with the simple install of a plugin.
The best part is that there are nearly 50,000 (!) plugins to choose from, providing you with any feature you can imagine.
Do I need to add WordPress plugins?
WordPress is a pretty well-featured product on its own. It's not perfect, however.
Think of WordPress as a blank canvas that also includes a paintbrush and the primary colors. Of course, you could probably create a masterpiece with that alone, but imagine how much more dazzling your canvas would look with more colors, different paintbrushes, and a painting knife!
That's what plugins do for WordPress.
Why should I use WordPress plugins?
WordPress plugins are a great way to add amazing features to your website. They can even increase your site's security and improve your marketing performance.
Plugins are mostly free to use and can even automate or simplify tasks you perform on your site every day.
The real question is why wouldn't you use WordPress plugins?!
The Best Free WordPress Plugins (for Blogs and Websites)
Compiled for you below are our favorite FREE WordPress plugins.
I consider this list to be the ultimate "starter pack" for any new WordPress website, but even those who have a lot of experience with the platform might find something they never knew about.
Analytics Plugins
It is always important to have a good understanding of who is coming to your website and where they are coming from. Analytics plugins can help you learn more about your audience and even help you attract new visitors.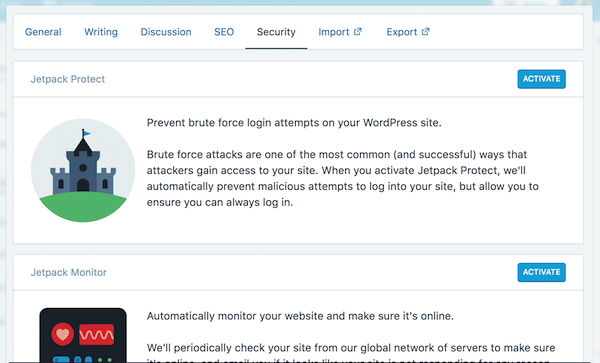 Jetpack is the ultimate WordPress add-on.
It functions as a command center for making quick changes to how your site functions.
JetPack includes tons of features to help you maintain your website, including traffic and SEO tools, security and backup services, discussion and community, and content creation settings.
It is such a useful tool that many web hosting services include it in their default WordPress installations.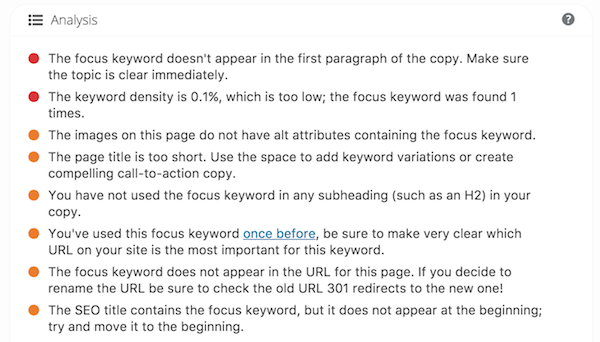 Search engine optimization, or SEO, is an important technique that every website owner must understand. It can mean the difference between 100 and 1,000 monthly viewers and is considered by most marketers to be the most crucial element in an online marketing campaign.
Unfortunately, not everyone has the time to learn about the ins and outs of SEO. Thankfully, there's Yoast SEO.
Yoast SEO provides users with all of the tools they need to create content that both users and search engines will love. Features include page analysis, meta and link elements, XML sitemaps, and RSS optimization.
No matter how limited your knowledge of SEO is, you can accomplish great things with this simple, yet crucial plugin.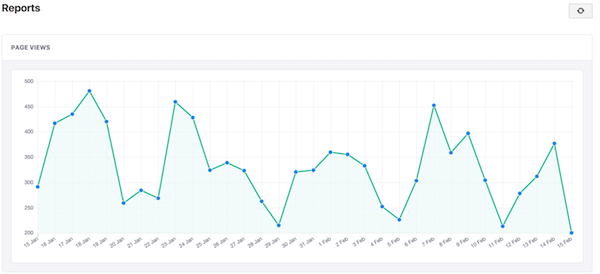 With all of the upgrades you make to your website, you will want to be able to understand how they are affecting viewership.
Although there are many different options for finding the analytics of your website, none is better than Google Analytics from MonsterInsights.
This powerful plugin provides you with visitor metric dashboards, which allows you to see the most valuable measurements in one place.
These metrics are vital for understanding what works to gain your site traction, and what doesn't, saving you time and energy.
Security and Speed Plugins
Although WordPress has some excellent security and speed features built-in, there is much more you can do to fortify your website, improving both the safety and experience of your users.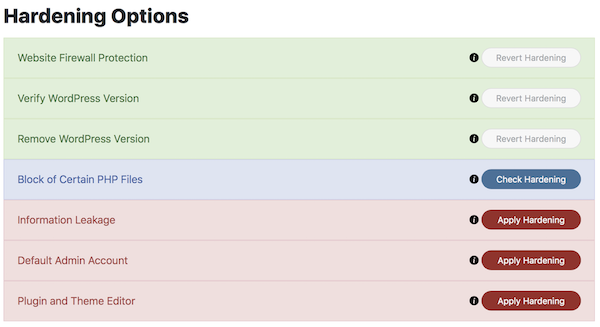 Sucuri provides the ultimate security supplement for WordPress. Not only does it keep your site safe through active monitoring, it guides you through measures you can take if your site is ever hacked.
The security activity auditing feature monitors all security-related events on your site, which the post-hack security actions feature helps you take the proper actions in case your site is compromised.
Sucuri keeps you updated constantly with relevant security notifications and reports on anomalies. It also scans your site for malware, ensuring that your site is always free of issues.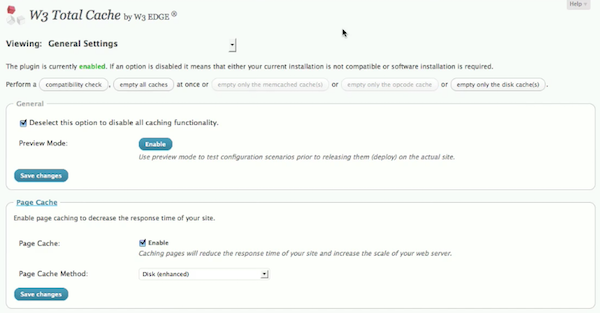 Did you know that if you website takes too long to load, your visitors are likely to leave before they even see your home page?
Although there are several techniques you can use to speed up your website, none is as simple as W3 Total Cache.
The premise of this WordPress plugin is simple. It saves a static HTML version of your website so that it doesn't need to generate new pages constantly.
This puts less strain on your servers and, most importantly, speeds up your site.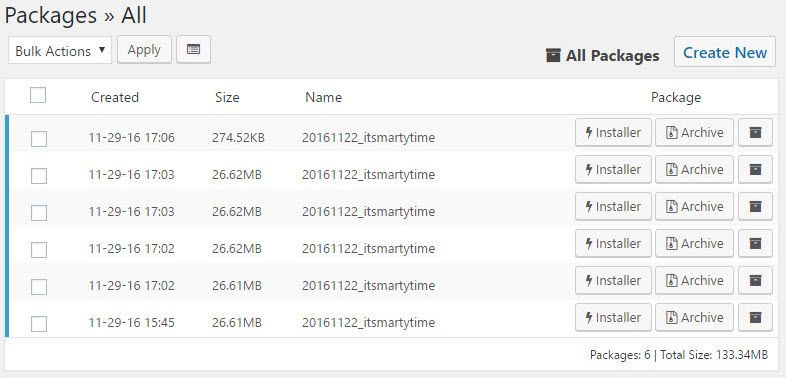 Do you know what you would do if all of the content of your website suddenly disappeared?
If you don't have an action plan to implement in case the worst occurs, you may never be able to restore your website.
The Duplicator plugin automatically makes backups of your site regularly. Once you install it, you can just let it do its thing, all with the peace of mind that you will know how to respond to a lost-content situation.
Content Optimization Plugins
No matter how good your content is, there is always something you can do to improve it and make it more shareable and improve the user experience. These plugins can help.
WordPress is a remarkably easy platform to use, but many wish that it worked more like a website builder.
Website builders provide users with the freedom to create unique content layouts that WordPress simply cannot.
Enter Page Builder by Site Origin.
Page Builder makes your WordPress site work like a classic website builder. It allows you to place your content on specialized layouts which you can 'live edit' and view in real time.  All without any coding knowledge necessary.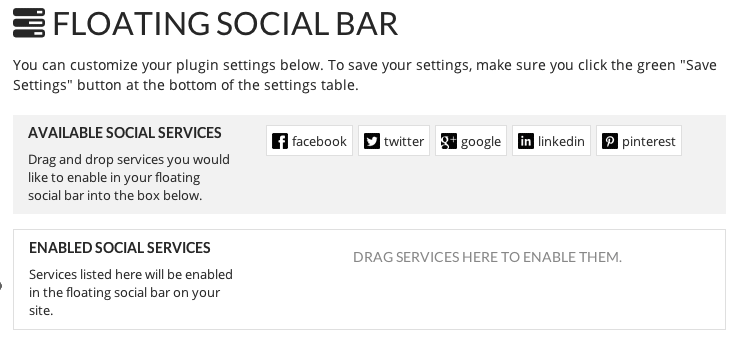 What's the best way to get your visitors to share your content?
Just ask!
Floating Social Bar serves as a reminder to your users that they can share your website on Facebook, Twitter, and all of the most popular social networks.
It may surprise you, but that's literally all you need to do to increase traffic and social shares.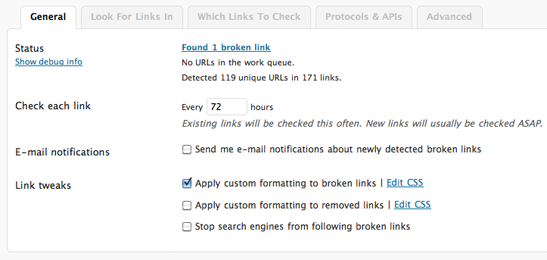 Broken links are bad for your website.
Not only can they negatively affect your SEO score, they can also degrade the user experience.
Think about it: how frustrating is it when the link you want to click on doesn't lead to a functioning website?
Broken Link Checker not only analyses your entire website for broken links, it also actively and continuously seeks them out to ensure that your website remains free of bad links for good!
Parting Words
I hope you found this list of free WordPress plugins to be interesting and useful.
In my experience, all of the websites I have ever owned have improved exponentially after installing them, and they all work extremely well together, complementing each other's features.
Have I missed any essential plugins? I'd love to hear from you!