People just love using social media to connect with friends and watch videos. The fact that people spend so much time on websites like Facebook and YouTube leads to the conclusion that they are less likely to 'discover' your WordPress site or blog. So what can you do to fight against these odds?
The answer is easy: if you can't beat them – join them (the social media)! This way you can take advantage of a huge opportunity to drive traffic from these huge sites to your own. If visitors like your website, they will eventually share your content. Creating a presence on social media is practically free advertisement, and will help you scale your website faster.
Instead of manually inserting the social media links in your posts, you can use certain WordPress plugins to automate that tasks. Here are the five most effective and popular social media plugins.
1. Jetpack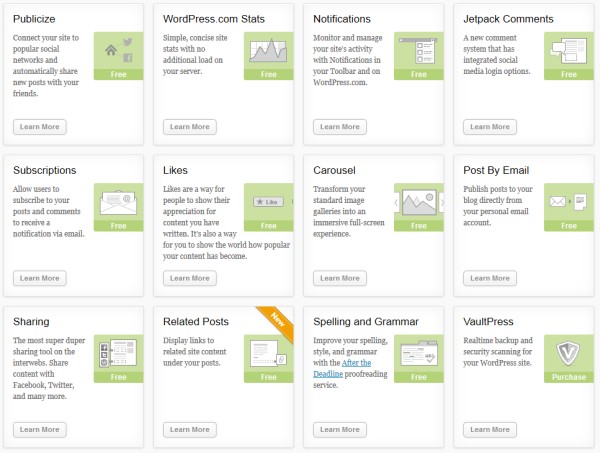 Jetpack is an official WordPress plugin. It is very popular and you have the option of installing only certain modules of the plugin. Coverage includes all of the most popular social media websites. Sharing buttons can be shown as text, symbol, or text/symbol. The interface is very simple and easy to understand.
Unlike most plugins, Jetpack is a whole set of of plugins, or modules, ranging from statistics and subscriptions, to contact forms and galleries. Although all of this information can slow down your site, it is very worthwhile if you use several of its modules.
2. AddThis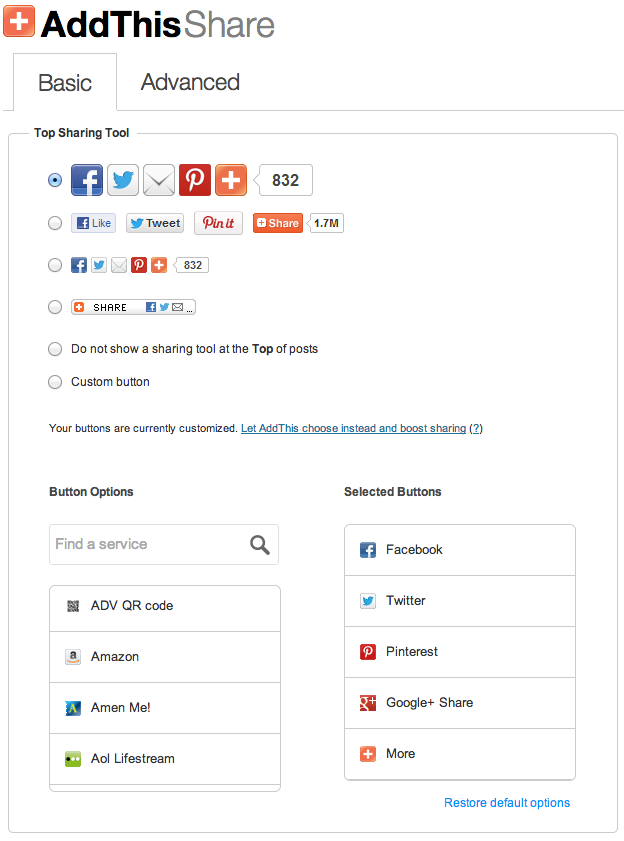 AddThis gives you the opportunity to reach out to over three hundred social media websites, including, of course, the most popular ones. Buttons comes in all shapes and sizes, and are compatible with all browsers.
If you sign up for an AddThis account, you will get an additional bonus: following how many visitors share content, and where they share it. AddThis is a specialized social sharing plugin that is lightweight, which does not cause slower loading times.
3. Simple Share Buttons

Easy Social Share Buttons is a single minded plugin that does just what it says – it adds share buttons to your posts. User reviews are very good because of the many customization options for the buttons. You have many options to choose from, including icon shape, size, style, and even different icon symbols for the same social media. However, do not play too much with these settings – try to keep the buttons easily recognizable to the readers.
4. Shareaholic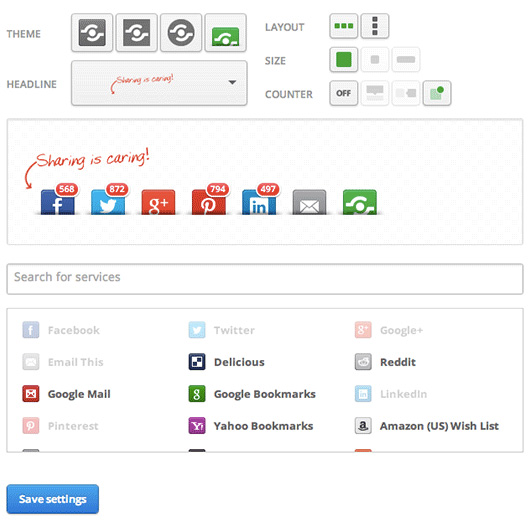 Shareaholic is another social sharing plugin that enjoys good acceptance by the WordPress community thanks to its extensive customization options. Formerly known as Sexy Bookmarks, it has gone through a number of changes, to now offer floating share buttons, buttons for sharing images, and advanced statistical analytics. It allows positioning of share buttons anywhere you like on your pages, which is a welcome change from the standard 'bottom of the page' practice.
5. Digg Digg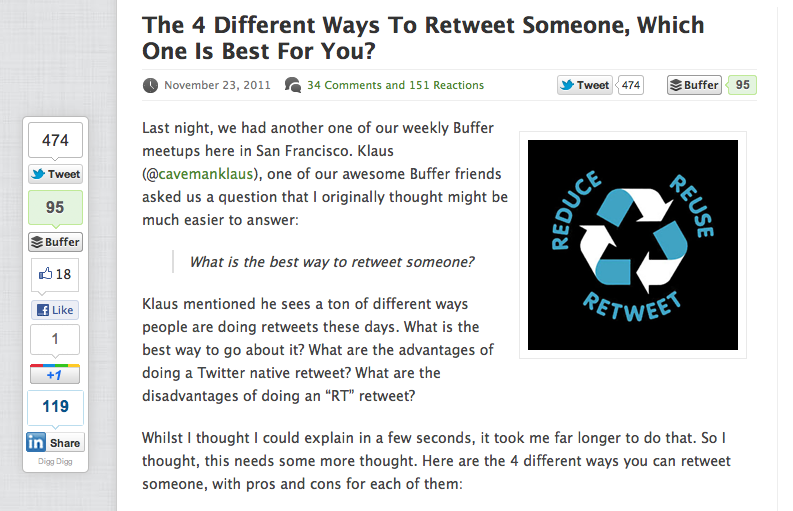 Digg Digg is another social sharing plugin, popular with users that want some extra customization options. It does not slow pages down, because of a feature called "lazy loading" that gives priority to the page content, opposed to loading the plugin first. All major social media websites are supported.
The floating widget style is very nicely designed and does not make in any way scrolling 'laggy', so you should give it a try!