Shopify is an online shop building platform that launched in 2006. Their goal was to aid sellers to make their products available online, without struggling with technical difficulties. Today, over 400,000 companies rely on Shopify to sell their goods online. The platform does not offer its users a free plan, yet has become one of the top online shop builders worldwide. Users can make professional and incredibly beautiful designs on Shopify that will boost their sales and make their online store look great overall.

First Impressions
This eCommerce platform is one of the easiest ones anyone could work with. It helps any online store owner save a lot of time by providing the necessary templates and tools to design a functional eCommerce. Shopify has been inviting online tool providers and theme designers to integrate their services with them, giving users more options to make their store stand out.
Their hundreds of templates can make any online shop look professional, sleek, and easy-to-use. Shopify's Theme Store for users wanting premium templates is appropriate to use for many different industries. Their App Store is vast, and you can choose to integrate free tools or paid ones into your store.
Functionality
Their App Store has many tools in order to extend the functionality of your eCommerce. You can choose from over a thousand applications and integrate them into your online business. Some are free, and some you must pay for. They can include customer service, marketing, social media, accounting, inventory management, shipping, reporting, and much more. Most of your business processes can easily get automated with the help of Shopify Apps.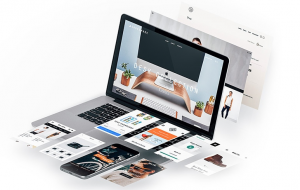 Shopify provides its users with the tools to manage their inventory, create blogs and web pages, accept payments from several payment processors, organize their products into different categories, insert product images and descriptions, track customer and order details, manage multiple staff login, and more.
Features
Shopify has over 1000 premium templates to embellish any user's online store. Any platform that can deliver such elegant and professional-looking themes is bound to gain in credibility and reliability. You do not have to pay for all their themes, yet the paid ones are rather pricey. This is a one-time payment, and honestly worth the investment once you realize what it can do for your online store.
A wonderful feature of Shopify is the abandoned checkout recovery. Since , most of your potential clients will place items into their checkout cart and then get distracted before completing the purchase. With this tool, you will not as much profit as you could have.
This handy tool will help you identify who these potential clients are, and send them a reminder to conclude the purchase on your online store. Shopify's tool keeps track of the email addresses that the potential buyer inserted during the checkout process, and emails them whenever you wish. In these emails, specific links are provided to guide each buyer to their own personal cart. Statistically, this tool will increase your profits tremendously and this will only take a minimum amount of effort on your part.
Issues with Shopify
Unless you use Shopify Payment, the platform has decided to charge a transaction fee for every single sale their users make. This in addition to a monthly service fee, which makes the whole affair quite pricey and makes it more expensive than its competition. Basically, Shopify is trying to cover the costs for the technology that it uses to power your sales. Because the more visitors your site generates, the more bandwidth it takes up.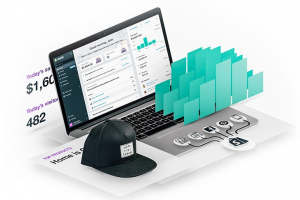 Another issue related to finances is that most of their Apps are not free of charge. This will increase your monthly payments to Shopify even more, unless you only choose to integrate free Apps.
If you would like to customize your theme, you must learn Shopify's own coding language. This is called "Liquid" and must be learned on top of knowing HTML and CSS. Meaning, if you want to hire a professional to modify your site, you would need someone well-versed in Shopify coding language. Consider this option only when your store makes more sales, since this expert's help will come at a price.
Pricing
Shopify's Basic plan will cost you $29/month, their regular Shopify plan will cost you $79/month, and the Advanced Shopify plan will cost you $299/month.
Conclusion
Shopify helps any online store owner build professional eCommerces with its beautiful templates and handy tools. They grow along with your business, and offer you the opportunity to add more Apps and features the more your online shop grows.