If you are ready to start working on your website, no matter what niche you are planning to tackle, you will need to think about what CMS you are going to use. If you don't know what a CMS is, here is a short explanation.
CMS stands for Content Management System and it is the software that will allow you easily to manage the entire content on your website, from text and images to videos, games and everything else that can be labeled as your website's content. The different CMS's have made the development of personal sites possible, because they require only basic computer skills.
Anyone can learn how to post an article, add images to it, moderate the comments on his posts, and so on. It is basically the publisher's interface that helps him publish the content without having to know any web programing language.
There are many options that you can choose from, but there are only a handful of CMSs that will offer you an easy and efficient management system, and in this article you will read a little about the most popular and the most functional ones.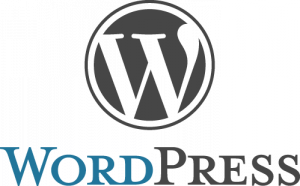 WordPress is definitely the most popular CMS on the market, but not everyone agrees that it's the best one. Like in any other matter, everyone is entitled to their opinion, but after having a look at the features offered by WordPress, you will clearly see that it is superior to most of its competitors. This is so because of the large community of developers that have created themes and plugins for the CMS since its creation. All of these custom created themes and plugins allow great website flexibility.

WordPress is completely free and it has helped over 100 million people to create and manage their own website from the comfort of their house. Reliable and free, this is one of the best choices for those who need a management solution for their first site, but that doesn't mean it can't be used for more complex projects.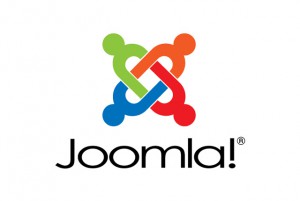 Joomla is another free content management system that has gained popularity in the recent years. It can be used both for building websites and online applications, making it ideal for beginner web developers. What made Joomla so popular is the fact that it simplifies complex tasks, managing to make every aspect of web development easy and fun. Because of its vast popularity, most of the major hosting companies offer a one click installation option for Joomla.
Drupal is the rebel of the CMS world. Since 2001, its creator decided to open source it, which was the right idea at the time, because it started attracting people who knew a thing or two about programing. This put together a community of amateur web developers who evolved alongside the project. Even if it is the most popular choice for web developing experts, Drupal is an amazing  CMS for everyone, regardless of their programming skills and web development experience.

Choosing the best one of these free and easy to use CMSs is a hard task, mainly because all of them offer high quality service at zero costs. When it comes to ease of installation, the best of them by far is WordPress, because every hosting service company offers it through a one-click installation button in the user's admin panel.
The best administration interface is offered by Joomla. It's organized and simple, without any useless design features to distract the user from his tasks.
Thanks to the AddToAny module, Drupal is a great choice when it comes to social media managing of your website. The module worked so well for the Drupal users that WordPress also adopted it.
Most of the choices of new web developers and site owners in regards to CMS are based on the popularity of the system, which puts WordPress in a good spot, but that doesn't mean you can't go for any of the other two competitors. Make sure to take the time and see what each CMS is strong at, and see if that will help your project in any way. Your decision should be based on how the CMS is going to help you, not how many people are using it.