DreamHost was founded in 1996 by college students in California. It currently is one of the greatest web hosting, having over 400.000 active users, and hosting over 1.5 million websites. They are respected in their field, give their customers extremely lengthy 97-day money-back guarantees, and guarantee 100% uptime. They scored higher on speed tests and are ultimately much faster than their competition. Also, their customer support is available 24/7 and clearly not outsourced.
First Impressions
This is a wonderful host for users who need shared, cloud, dedicated, or VPS hosting. It is the best hosting service for scaling sites and apps. Their features are incredibly handy to use, but beginners might not feel like paying extra for their managed, optimization, and performance services. For those who have a growing site with more traffic, DreamHost is the perfect company for you. Their managed services provide you with automatic updates and backups, DDoS protection, infrastructure management, and malware scans. DreamHost's in-house customer support agents are always available to help their customers. Whether one needs support in the area of their control panel, SSD, WordPress solutions, or other services.
Functionality
Their control panel is custom-built, meaning that users who love working with Plesk or cPanel might have a hard time adjusting to the new system. Its functionality is superb, since DreamHost includes billing,emailaccounts, MySQL, Django, account information, and ImageMagik.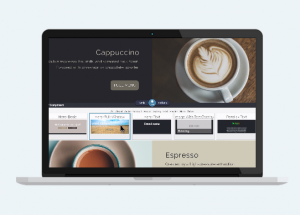 Users receive a free domain name for one year, are allowed to claim it, and transferred anywhere else, if they wish. It does not matter which type of plan the user has, everybody has this feature given to them for free.The One-Click Installer software that DreamHost uses allows fast installation of eCommerce, WordPress, Joomla, phpBB, blogs, wikis, Moodle, user forums, and the like.DreamHost offers free CloudFlare and security services. You can run your own Jabber server, make use of Jquery, but the support for Java is fairly limited.
Features
Every plan of DreamHost comes with a lengthy refund policy of 97 days. If you do not like their services, you can close your account during that whole period. Users receive a full refund in one easy click.
Domain privacy is included in every plan, in order to secure all your information. Protect yourself fully with ICANN-accreditation.
You can choose from over 350 domain extensions. DreamHost tends to let users know which ones are the newest, trendiest, and on sale.
The domain names come with custom nameservers, locking and forwarding options, an automatic renewal, and DNS management tools.
Issues with DreamHost
DreamHost is a quite expensive web host. They make you subscribe to their plans for three years if you want to pay less. A one year subscription is more expensive.
Most of their competitors offer many different hosting plans, making your choice a bit difficult. Here, you get one shared hosting plan and that's it. Meaning that a beginners with a basic website ends up paying as much as a professional who gets tons of visitors.As mentioned above, not having cPanel or Plesk is a big minus. Many people are used to it, and it could cause much confusion.
Lastly, your setup could get delayed. DreamHost verifies new user accounts before they get activated. So, registration happens in the blink of an eye, but the rest could take up to a few hours.
Pricing
Shared hosting costs $7.95/month, and is powered by SSDs. Managed WordPress hosting costs $19.95/month, and includes 30GB SSD storage, 1 free dedicated IP address, and support for an unlimited email account. DreamHost claims that it can handle over 2 million visits per month. VPS hosting can cost from $15/month up to $120/month, it comes with support for unlimited domain names and unlimited bandwidth.

Dedicated hosting costs $149/month up to $379/month. This type of hosting has unlimited MySQL databases, full root and shell access, 1-click WordPress installer, DDoS protection, Ubuntu Linux, and RAID-1 storage.
Conclusion
DreamHost is truly concerned about customer satisfaction, with its 97-day money-back guarantee and great support team. It has impeccable uptime, handy features, and is perfect for users wanting to invest in a solid web host. Different web hosting is available, email accounts, bandwidth, unlimited storage, domains, and much more.